One Column
Last Updated on September 02 2009.
"OneColumn" – is a free WordPress Theme that is obviously designed with one main column. It does not have a sidebar but instead it has a "Footer Bar". This "Footer Bar" is widget compatible.
It is a perfect theme for Photo Blogs or TumbleLogs.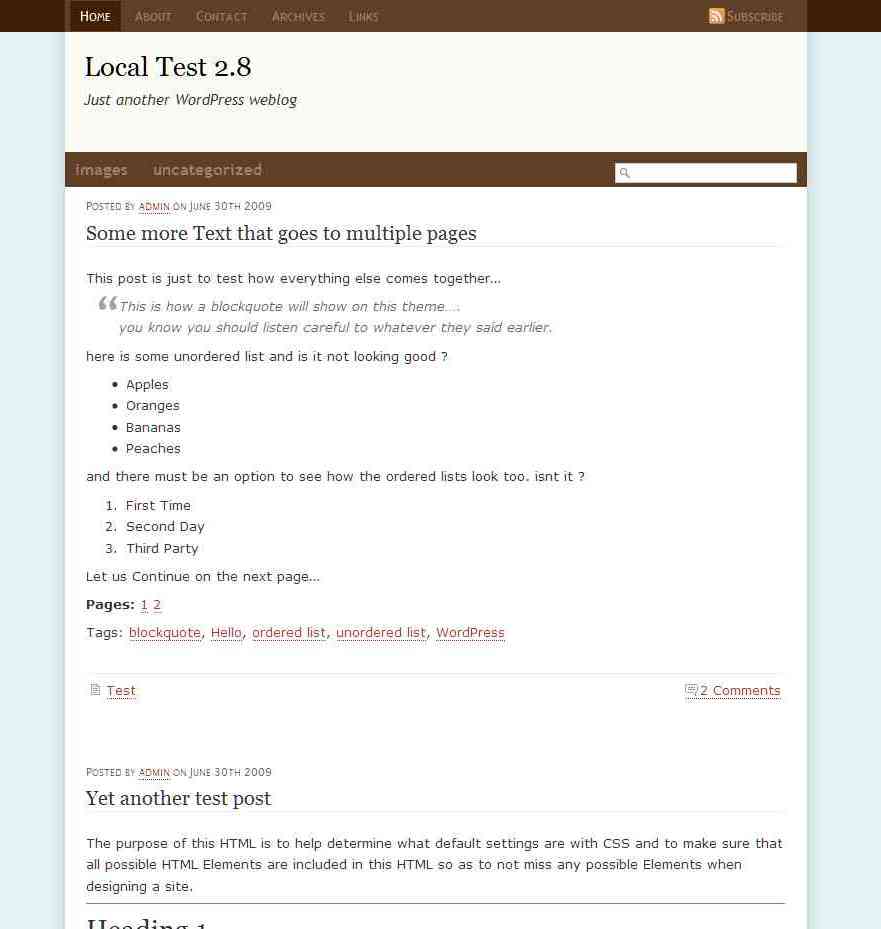 Click on the image for a Theme Demo
Download the OneColumn Theme
This version includes the following features.
Produces Valid XHTML and CSS
Has an archives page template
Has a links page template
Has a contact page template
Sidebar Widgets Compatible
Supports Tags
Supports Multi-Threaded Comments
Supports Gravatar on Comments
Supports having Comments split into multiple pages
After you activate this theme, here are the
Steps for using the Contact Page Template
Just go for create new page.
Give a title for the page, like 'Contact' , 'Contact Me' etc
on the right hand side, look for 'Page Template' .
Choose 'Contact' as your page template.
Just hit Save. You are done.
and similar steps for using the Archives Page Template and the Links Page Template.
Here is a link to the Live Demo : See a Demo
Download the theme!