Themes
Free Themes
Desire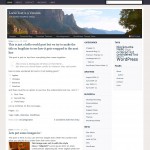 Desire – is a three column WordPress Theme, with features like sidebar widgets, custom header image, multi-threaded and multi-paged comments etc.


iLoveMusic

For all of you, who are lovers of Music., here comes a featureful theme to you.



GreenFlower

Have a look at that fresh green and see it for yourself !



Misty Look

This is one of the beautiful layouts that we are really proud of ! Now at Version 3 !



Crayon World

This is the first 3 column theme from us, with many features !



Craving 4 Green

This is the theme that we submitted to the new WordPress 2.0 theme contest.



GreenTrack

I got this header image and immediately thought I should make a theme out of that. Now the Version 2 is available for download.



Shadedgrey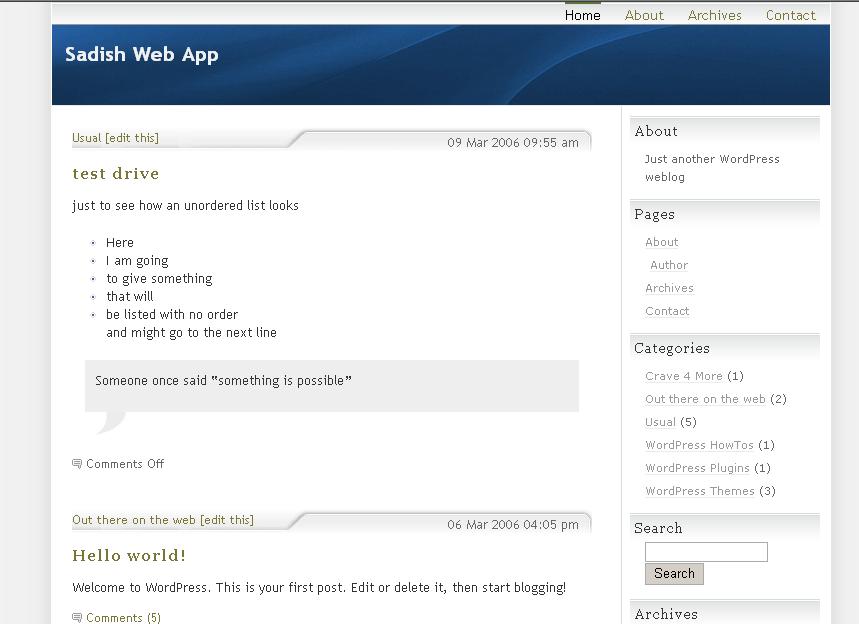 This is one of the very popular WP theme from our site. Here comes the version 2 of this theme.



FastTrack

This theme also won an award at the Alex King's competition. It was the 'Pixel Perfect' award.



One Column


This is for those of you, who wanted a to give focus to the content area and have less distractions.



Other Themes