It has been so long since we last released a theme and here we come with a fresh new look !
We have code named this to be "Senorita", we simply cannot think of any better name for this beauty !
Have a look at the screenshot here,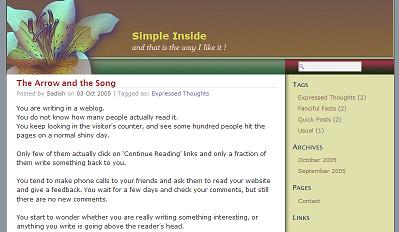 You can play around with that theme at http://playwith.wpthemes.info/
As always, I should end this post with a Download Link.
[ Download Link Updated on Nov.11.2005 , for Problems with the Search Functionality. ]
Enjoy !