OK.
There are many people who wanted to have the MistyLook theme with 3 columns. This was one of the frequent requests that came in our Support Forums.
I was always hesitant to make MistyLook a three column theme, because I was afraid that it would spoil its beauty.
but when Kasia Nocek, one of the frequent voluntary contributor in our forums, sent me her version of the MistyLook with 3 Columns, I felt good about that.
She joined our MistyLook.Org site and released her version to all of us.
You can get it at the post titled 'MistyLook with 2 Sidebars'.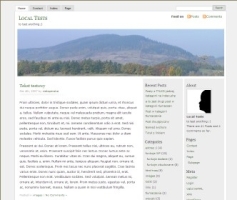 I am sure you will love it !